Since 1997, Cutting Edge Manufacturing has been providing the Aerospace, Microwave and Commercial Industries with high-precision, close-tolerance machined parts and sub-assemblies. As a woman-owned small business with over 50 years of combined machining experience, we strive to incorporate the latest machining and software advancements in the industry. In 2012, we became ISO 9001 and AS9100 certified. This is something we worked very hard to achieve and we are constantly looking at ways we can improve our daily operations. We have built a reputation for taking on the most challenging jobs that include exotic materials such as Titanium, Inconel, Niobium, Platinum, Peek and Invar. No job is too small or complex.
Steve Elchyshyn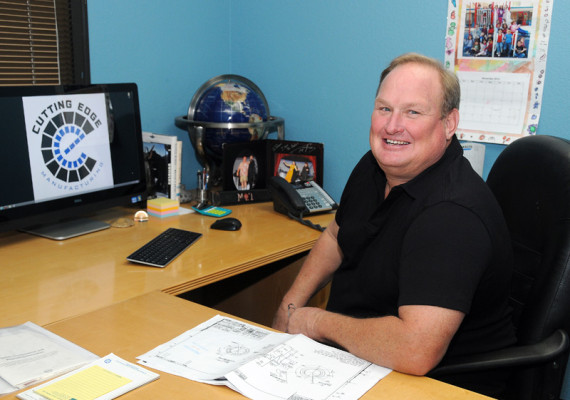 Owner
---
Steve Elchyshyn has been involved in the machining and manufacturing of aerospace, medical and commercial industries for over four decades. In college, he started off in the garage with his father who was a MIT graduate of metallurgical engineering and college teacher. Together with his father's know how, and using conventional machinery, they grew the business. Within 1 year, they moved from the garage into a larger industrial facility. Since then, Steve has evolved with the times, changing from conventional machining to CNC equipment and focuses on staying current with the latest machining trends.
Regina Flury
Operations Manager
---
Regina has worked in the machining industry since 2010, but has over 18+ years of Customer Service and Accounting experience. Since her arrival, she has thrown herself into CEM and learned all aspects of the business. She is the management representative for our Quality System and prides herself on keeping our on-time delivery on point. She is the main contact person for various jobs including but not limited to planning, procurement, accounting, customer service, shipping & receiving. From time to time, she can even been seen in the shop running machines or deburring parts.